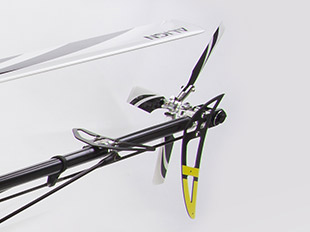 Brand new tail blade designed to sustain optimal tail authority performance under high head speed and extreme flight conditions.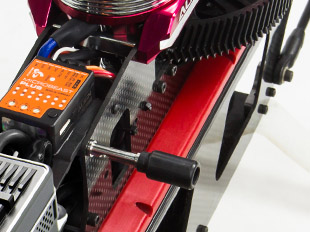 Engineered Narrow Body Design efficiently decreases gear abrasion and machine deformation. The Align T-Rex 700X newly designed narrow body is more powerful and has longer flying durability.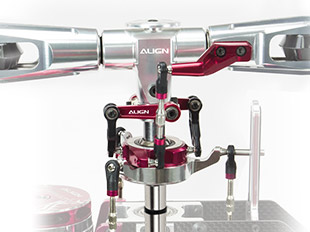 The 700EFL Flybarless Rotor Head System utilizes extreme low CG design to effectively reduce resistance during 3D maneuvers while increasing flight responsiveness and precision. In addition, the high quality of the helicopter design is accented with red anodized and stainless color precision machined metal parts.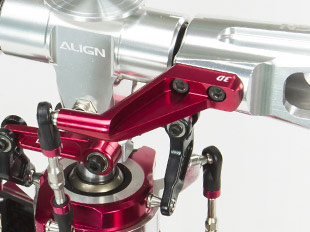 Two new holder arms with CNC cutting provide a neat and smooth lines and appearance, showing out of the ordinary.
After thinking again and again and numerous washes to practice the essence, gestate a new F3C holder arm, effectively doubling the flight stability, and the excellent fine control accuracy; not only in the static flight has more advantages in the dynamic flight also has more outstanding control feeling. The 3D holder arm has excellent rigidity and toughness, suitable for extreme 3D flight, features with more direct and faster response, also enhance the flight stability, allowing to stimulate the infinite possibilities.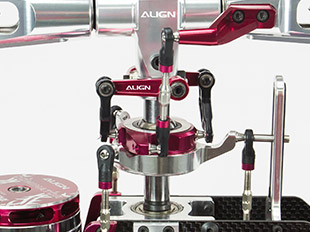 Align Advanced Metal Swashplate firmly connects to rotor grips preventing rotor head disengagement during intense flight. Two linkage ball mounting holes provided to improve control of system movement. A resolution hole or larger movement reaction hole can be selected based on your flying preference or style.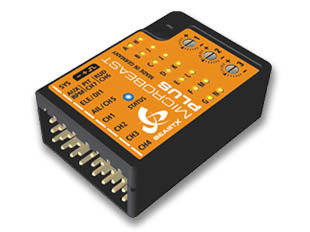 The high-end Microbeast PLUS 6-axis gyro with 32-bit high-speed processor is much precise and superior in programming and computing allow for significant handling performance and delicate response. In addition, the Microbeast PLUS gyro is vibration-reducing improvement and strongly reduce the effects of the vibration to flying performance.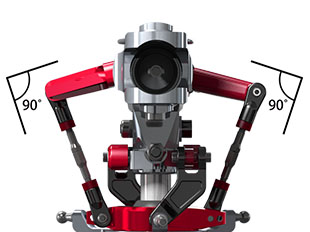 Main Rotor Grip Arm and Linkage Rod is at 90-degree angle symmetrically, allow to keep the best precise flight performance.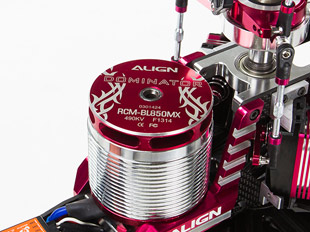 Our new 850MX motor inherited features from the previous 800MX such as high efficiency, superior power, excellent torque, low current draw, and a low operating temperature. The 850MX is capable of maintaining a more consistent torque and head speed through continuous 3D maneuvers. This is a particularly designed for 3D flights.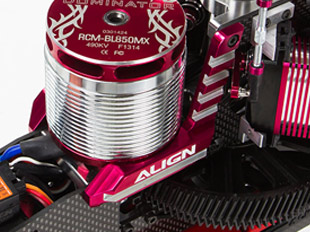 The CNC Plate is designed to strengthen the Align 700X frame while efficiently acting as a heat sink to efficiently dissipate motor heat. (This can lower motor temperature up to 20 degrees Celsius during flight).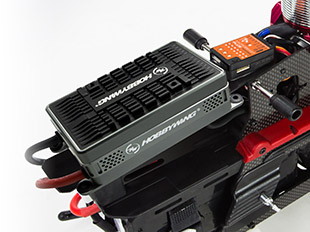 Use with HOBBYWING Platinum HV V4 ESC:
1.Fast throttle feedback, much stable and agile performance enhancement.
2.Fast processer extend.
3.Cool ESC temperature keep performance much reliable.
4.Support ASBOX Multifunction Programmer set up.
5.Support Firmware Update.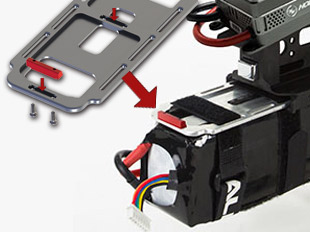 3K Main frame features; embedded battery mounting rails, integrated magazine structure, and a latch design. The CNC Aluminum Battery Mount provides great protection for the battery while providing a convenient way for mounting.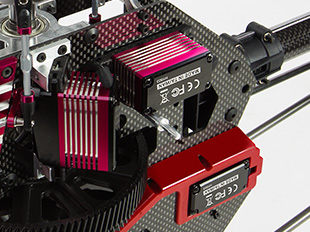 New 3K Main frame embedded with battery mounting rails with patented spring loaded latching mechanism. Brand new CG adjustable CNC Aluminum Battery Mount with movable latch design allow to adjust CG for different battery size, as well as providing great protection for the battery and convenient way for mounting.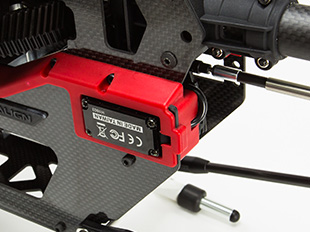 Designed specifically for helicopters, utilizing a brushless motor for fast speed, high torque, and super efficient reaction time, allowing the Align 700X to perform faster with precision. The brand new DS820M high voltage brushless servo is equipped with a new CNC machined aluminum case. This new aluminum case exhibits top of the line servo aesthetics while providing a heat sink function for the best protection of the servo.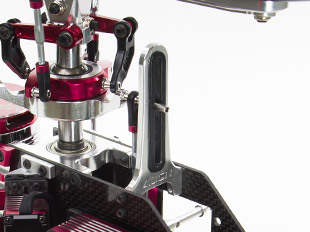 Integration of CNC Aluminum alloy and POM Polyacetal which can lower friction between the linkage ball and the Metal Anti Rotation Bracket. In addition, this new design increases the efficiencies and accuracy of the servos.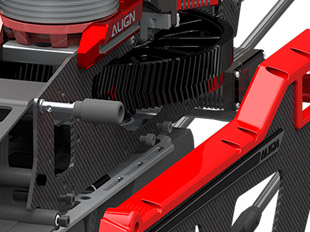 Composite material side plates engineered by exclusive embedding technology, which strengthens the entire structure and eases serviceability.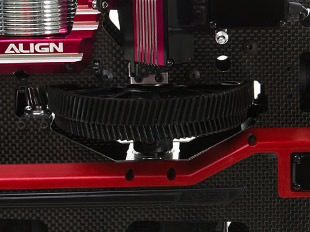 Highly enhance structural strength, effectively increase the torsional capability.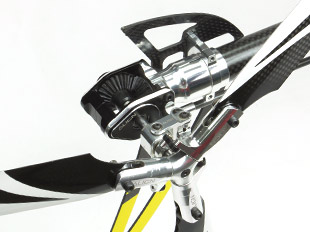 The brand new 700E three tail blade set is specially made from aerospace grade aluminum alloy with precise mechanical process, highly enhance structural rigidity and precision. Total 3 tail blades design allow to achieve superior tail-lock performance and excellent controlling feel. For those who is addicted to 3D flying, you must convert to the three tail blade set and enjoy the amazing powerful flight performance.
Electric equipment
Platinum HV 160A V4 Brushless ESC x 1
850MX Brushless Motor(490KV/4535) x 1
DS820M High Voltage Brushless Servo x 3
DS825M High Voltage Brushless Servo x 1
Microbeast PLUS Flybarless System x 1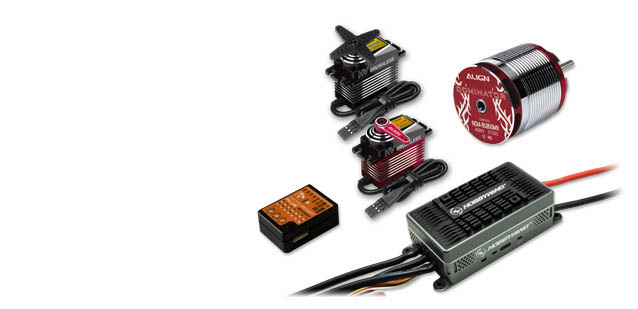 Specification
Length: 1390mm
Height: 360mm
Width: 195mm
Main Blade Length: 760mm
Main Rotor Diameter: 1702mm
Tail Rotor Diameter: 287mm
Motor Drive Gear:12T
Main Drive Gear:112T
Autorotation Tail Drive Gear: 102T
Tail Drive Gear: 23T
Drive Gear Ratio: 9.33:1:4.43
Weight(w/o Battery): Approx. 3750g
Accessories
T-REX 760X Kit Set x 1 set
760 Carbon Fiber Blades x 1 set
105mm 3K Carbon Fiber Tail Blades x 1 set
850MX Brushless Motor(490KV/4535) x 1
DS820M High Voltage Brushless Servo x 3
DS825M High Voltage Brushless Servo x 1
Platinum HV 160A V4 Brushless ESC x 1
Microbeast PLUS Flybarless System x 1
Radio transmitter and electronic equipment required for assembly:
Transmitter(7-channel or more, helicopter system)
Receiver(7-channel or more)
6S Li-Po 4500 ~ 6000mAh x 2
Digital Pitch Gauge